PILLARS OF JUSTICE AWARDS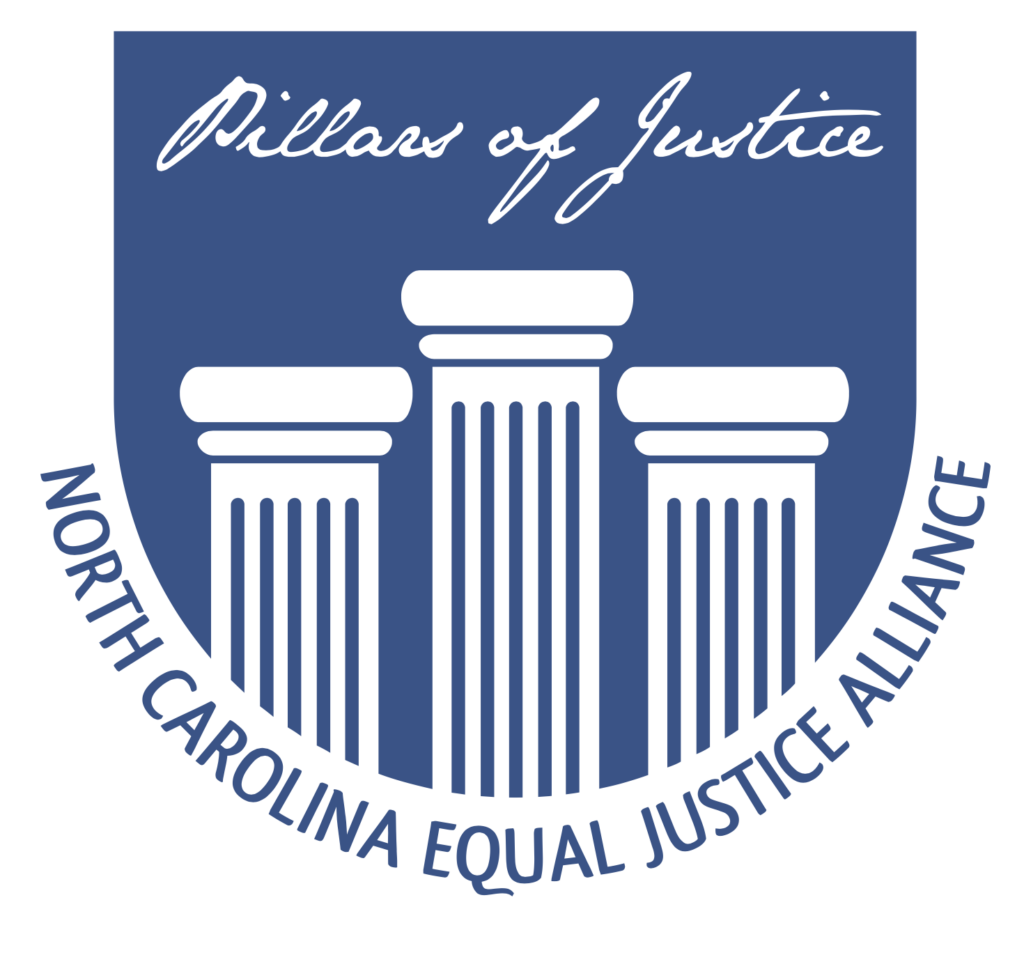 The Pillars of Justice Awards are provided to exemplary members of the civil legal services community in recognition of their extraordinary contributions to access to justice. These awards are presented biannually in conjunction with the North Carolina Legal Services Conference.
Julian Pierce, a Lumbee Indian, was the first Executive Director of Lumbee River Legal Services in Pembroke and spent his entire professional life as an attorney ensuring equal justice for all. In 1988, he resigned his position to run for a new judgeship. Before the election, he was murdered and the legal services community lost one of its best advocates.

According to former Executive Director of LSNC, Dick Taylor, "Julian's life showed that aggressive advocacy on behalf of the poor can truly make a difference… Julian Pierce made the system work for poor people. Lumbee River Legal Services, which he founded, represents over 2,000 people a year in four counties, with problems bred by poverty– in disability determinations and food stamps eligibility cases, with creditors and landlords. His program also handled complex cases, such as McLean v. Maxton Housing Authority, in which the NC Supreme Court established the toughest standard in the nation for public housing evictions in rent cases. Julian Pierce brought people into the system. He spent years preparing a formal petition to the Bureau of Indian Affairs for federal recognition of the Lumbee Tribe, which he filed in December 1987. When successful, it will mean dignity for a tribe of people, along with millions of dollars in benefits to Lumbees, the true natives of Robeson County. Julian Pierce empowered people to break out of the cycle of poverty. He helped build the Robeson County Health Care Corporation, and he stabilized the outdoor drama about the Lumbees, which gave pride to his people. This award was created in Julian's memory to recognize the outstanding advocacy for which he was known."
Susan H. Pollitt (2022)
Carol Brooke (2020)
E. Maccene Brown (2018)
Ken Schorr (2016)
Ted Fillette
Hazel Mack
Bill Rowe
Victor Boone
Sorien Schmidt
Debbie Greenblatt
Carlene McNulty
Doug Sea
Vilma Suarez
Cathy Tamsberg
JOHN LEA SUPPORT STAFF AWARD
The John Lea Support Staff Award recognizes a legal services advocate working with a legal services organization who is not an attorney and meets the following criteria:
Displays dedication and commitment to his/her organization's mission
Has made outstanding contribution(s) to his/her organization/office
Exhibits exceptional involvement in the low income community.
John Lea was a dedicated coordinator for the volunteer lawyer program working with the Hillsborough office and then the Pittsboro office into his eighties. Prior to his second career with legal services, John served as a local magistrate. His passion and talent for matching cases with private attorneys in the rural areas was extraordinary. He died shortly before the 2008 statewide conference and his family received the award posthumously. John was the initial recipient of this award named in his honor.
Ruth Santana (2022)
Johnsa Anderson (2020)
Sharon Council (2018)
Pam Hemphill (2016)
John Lea
WILLIS WILLIAMS CLIENT COMMUNITY SERVICE AWARD
The LANC Clients Council established the Client Community Service Award in 2004 to recognize legal aid clients or low-income community leaders in North Carolina who have provided extraordinary and dedicated service to the equal justice community and to organizations that promote access to justice for low-income people. Selection criteria for the award include service to the justice community, demonstrated leadership for the advancement of low-income people, and significant volunteer efforts to empower low- income people and remove legal barriers to economic opportunity in North Carolina.

Years later, the award was renamed for Willis Williams, the first recipient of this award. He served in leadership roles with the NC Clients Council, NC Smart Growth, the NC Resource Center, the NC Low Income Housing Coalition and the NC Justice Center. Among his many accomplishments as one of the most successful community activists and civil rights leaders in North Carolina, he played a major role in the integration of the Martin County Schools System to ensure that Black teachers were retained within the school system. Later he helped to redistrict the all white Board of Education to create seven districts to ensure Black representation on the Board to represent the 55/45% ratio county population. In 1990 Williams brought legal actions against Jamesville, Williamston, Robersonville and Martin County and was successful in ensuring that Blacks are represented on each unit of government. At the state level he has been instrumental in challenging an array of social injustices in the field of education and political policies.
Diane W. Wardlow (2022)
Amanda Bradley (2020)
Mary Hedgepeth (2018)
Nancy Street (2016)
Willis Williams